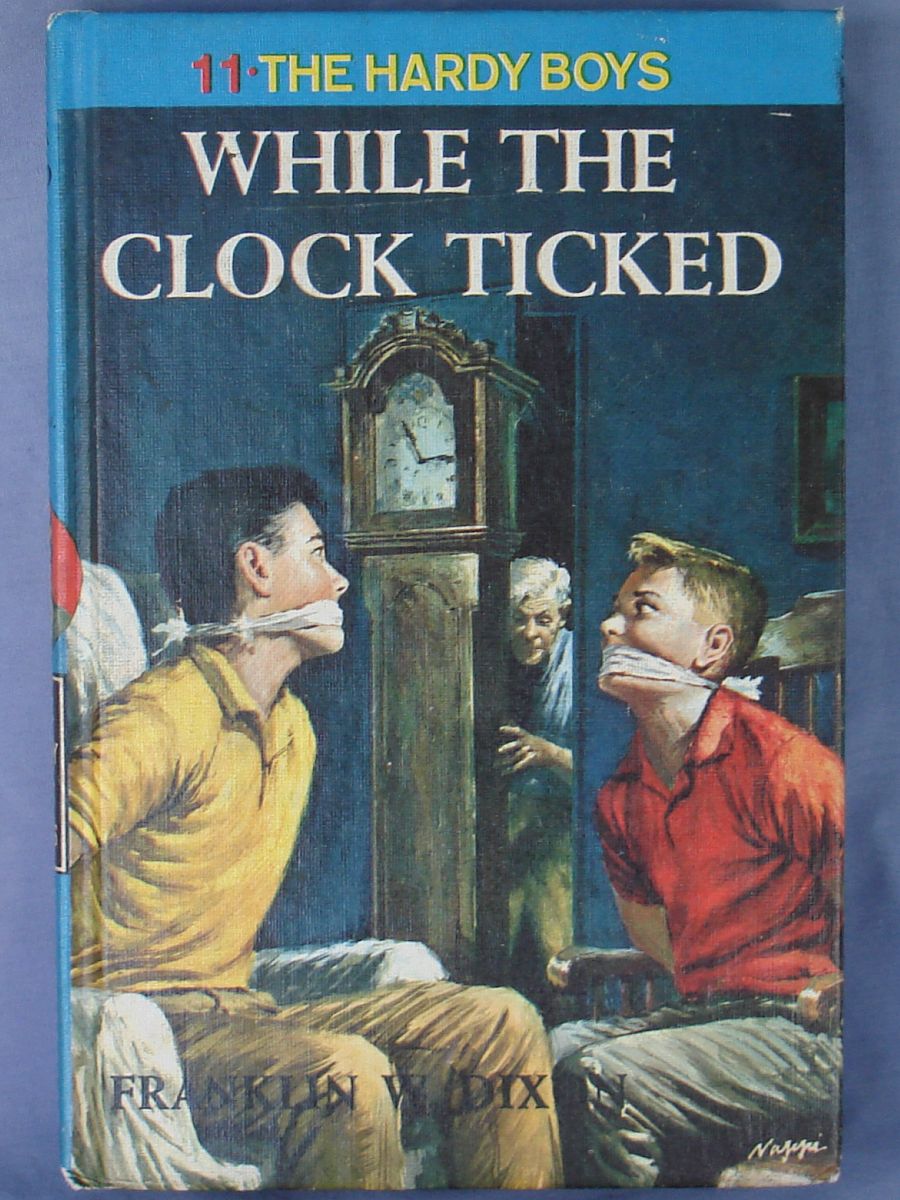 Almost 35 years ago I became a detective series fanatic. It started when I was six with the Bobbsey Twins and then quickly turned into an obsession with Nancy Drew and her mystery solving peers The Hardy Boys. Young readers today are still intrigued by the mystery solving antics of the Hardy brothers, Frank and Joe, completely unaware that they started helping the police catch the bad guys way back in 1927.
Unlike the two sets of twins, and Ms. Drew, the Hardy Boys detective antics are often more complex and dangerous. While Bert, Nan, Flossie and Freddy were busy finding lost treasure inside of chimney's, Frank and Joe were helping their policeman father catch criminals. The stories were always intriguing and over time evolved into more complex, and even more dangerous adventures.
Nothing ever seems to get in the way of the brothers and their focus on solving the mystery and restoring normalcy to their home town. Still popular characters in children's mystery genre, the brothers are now the main characters in a series known as the The Hardy Boys Adventures. These new stories take the boys out of their small hometown and to exotic locales around the world, where intrigue seems to always follow them.
They have grown up slightly over the years as well. The original books had the brothers at 15 and 17 years old. Today they are 16 and 18 and no longer have to solve all of the towns mysterious events on foot. Various stories have them riding around in their own detective mobile. There are even some where the boys don Arai motorcycle helmets and take off separately in pursuit of a suspect.
The use of items like motorbike safety gear that are backed by reviews like helmets and even seat belts in the car is one of the biggest differences in the Hardy Boys of today compared to the ones that were introduced in 1927. Pre World War II, the boys were depicted as rebels, who had little regard for the law. Neither one would have bothered with motorcycle helmets before speeding off. By 1959, the world had changed and the books were revised to make them more universally appealing.
The whitewashing of the Hardy Boys did little to stop kids of all ages to continue to buy them. The stories were still compelling, and I know for me, it was great fun to live vicariously through them. Searching for clues and interviewing suspects was something that every young kid would have loved to get to do.
If you are looking for a way to introduce a young person in your life to the great adventures in mystery story telling, start with The Hardy Boys. With close to 100 years worth of stories under the belt, it is obvious that they are doing something right.